Last Saturday, Alicja Rega met her fans in Rzeszów, Poland. A colourful crowd consisting mostly of children wished Alicja all the best for the incoming Junior Eurovision Song Contest. 
A fan meeting with Alicja Rega, the Polish representative for the Junior Eurovision Song Contest, was held in Rzeszów on the 4th of November. It was organised by Centrum Sztuki Wokalnej, dziennik-eurowizyjny.blog.pl, and eurowizja.org.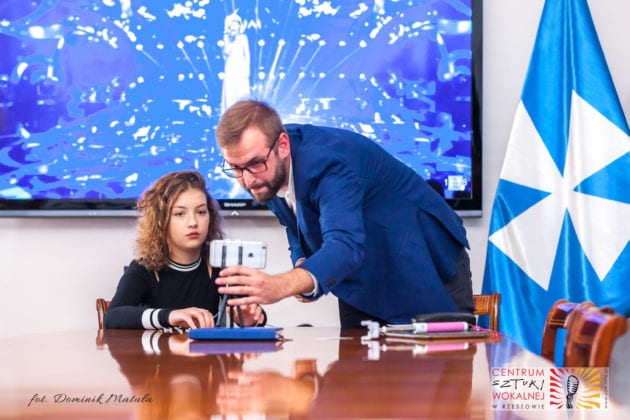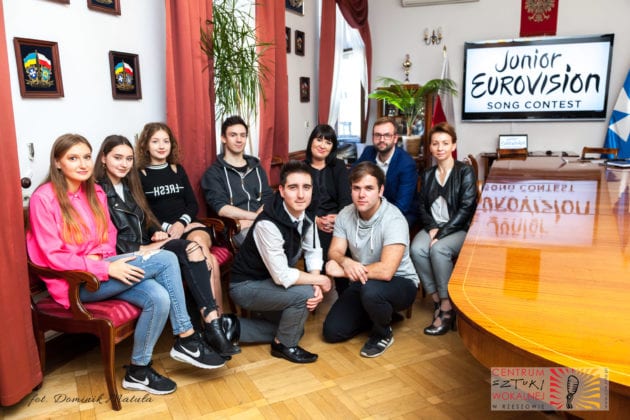 Not only Alicja was interviewed but also her team, including her mum! Elżbieta Rega said: I am very happy that Alicja will be representing Poland at this year's Junior Eurovision Song Contest. I truly believe in her and I know that she will do her best in order to represent herself and whole Poland!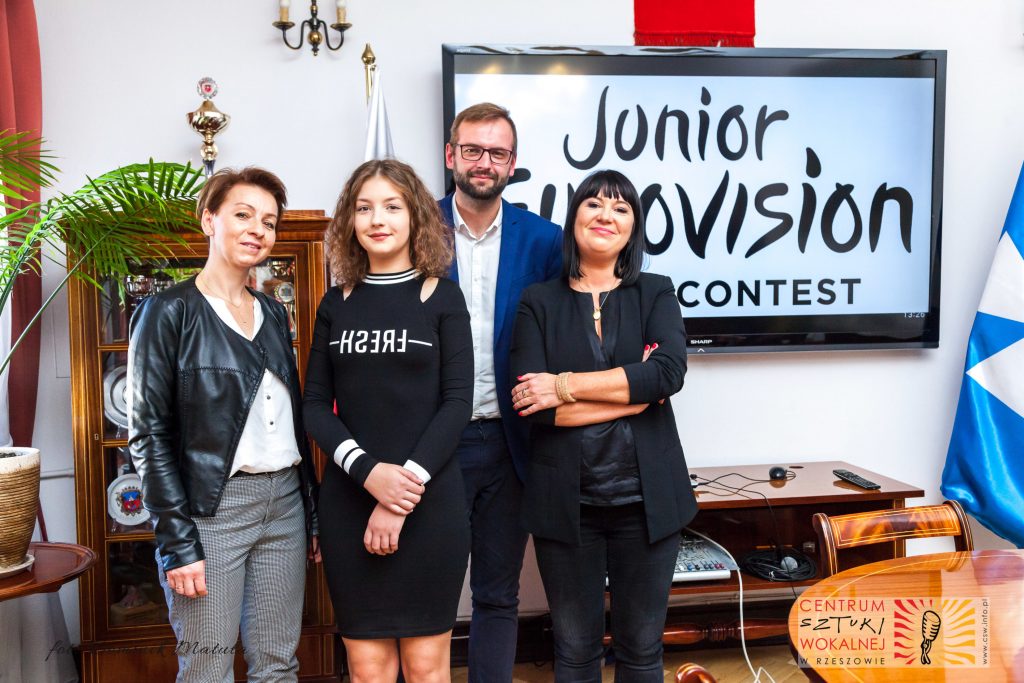 Anna Czenczek, Alicja's vocal coach and mentor, feels also blessed with the oppurtunity to represent Poland at the contest – This is a process of my life and my work. I am an international juror, we take part in lots of music festivals in Poland and abroad. This is how an idea to send in a song to the Polish National Final was born. However, Anna didn't want to reveal any details concerning Alicja's stage performance. It is said, that Alicja will have a beautiful dress and everything will look very professional. An English version of the song was also recorded, although it is not known yet whether a bilingual version will be performed during the Grand Final of the JESC.
https://www.youtube.com/watch?v=Ai25WeLyNIQ
Alicja's backing vocalists were interviewed as well. Adam Szczypień, Patrycja Jurek, Klaudia Zarzycka oraz Adrian Grądziel revealed that they really loved working with Alicja, whom they describe as a very warm, caring and joyful person. One of the vocalists, Klaudia, said that they all fit together very well and get on well with each other and that's why the whole cooperation went so well. Unfortunately, they won't be able to perform with Alicja on stage (since the backing vocals are allowed on backing tracks), but they all would love to represent Poland in the Junior Eurovision one day. They also prepeared a small surprise and sang "Mój dom" live with Alicja.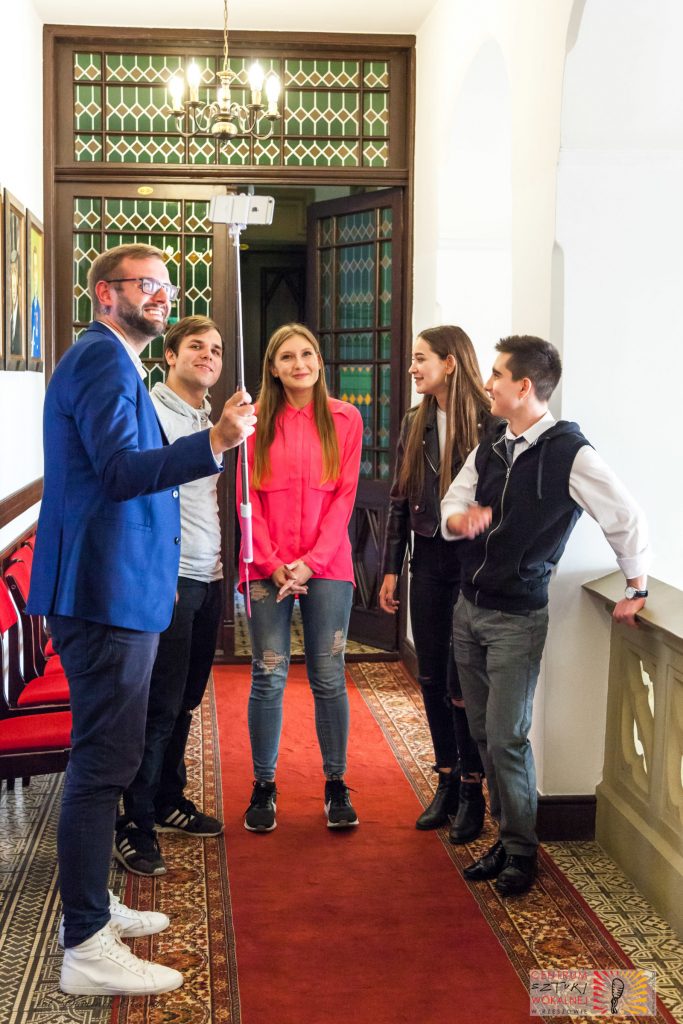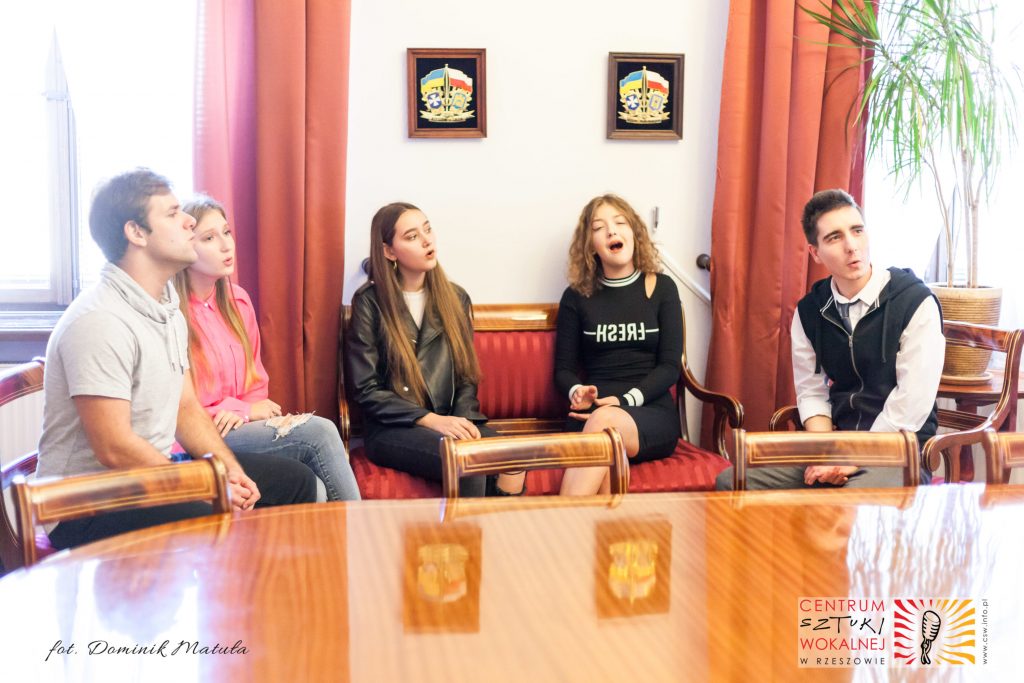 After this charming performance, Alicja admitted that she feels ready for the competition and she practises all the time to be as prepared as it is possible. Alicja has also seen the stage design which she definitely loved – I've seen the stage design, I am thrilled! Alicja recalled Olivia Wieczorek's performance from last year as well, of which she said that Olivia should achieve a  much higher result since she sang the song really well.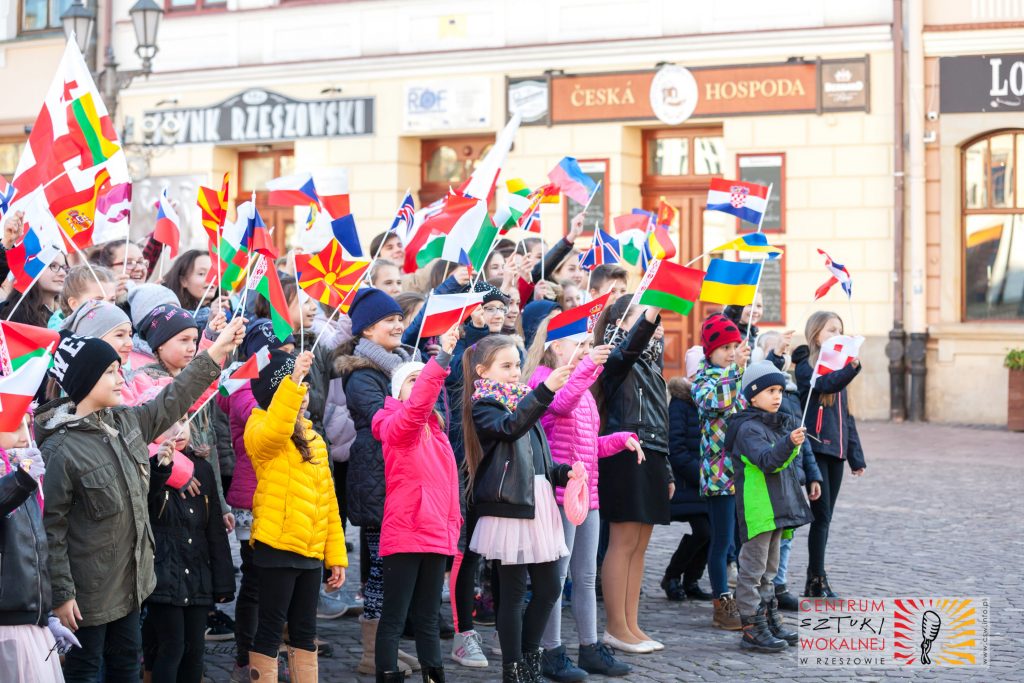 While Alicja and her team were being interviewed in the city hall, a respectable group of Alicja's fans, friends and Rzeszów's citizens came to the main square to prepare a small surprise for Alicja. They all had European flags and self-prepared transparents. Their attendance was indeed a surprise for Alicja, who was incredibly shocked and grateful. 11 year-old Gabrysia, who was one of the fans in the crowd, claims that Alicja should win the Junior Eurovision since she's got a big talent and she deserves such a prize.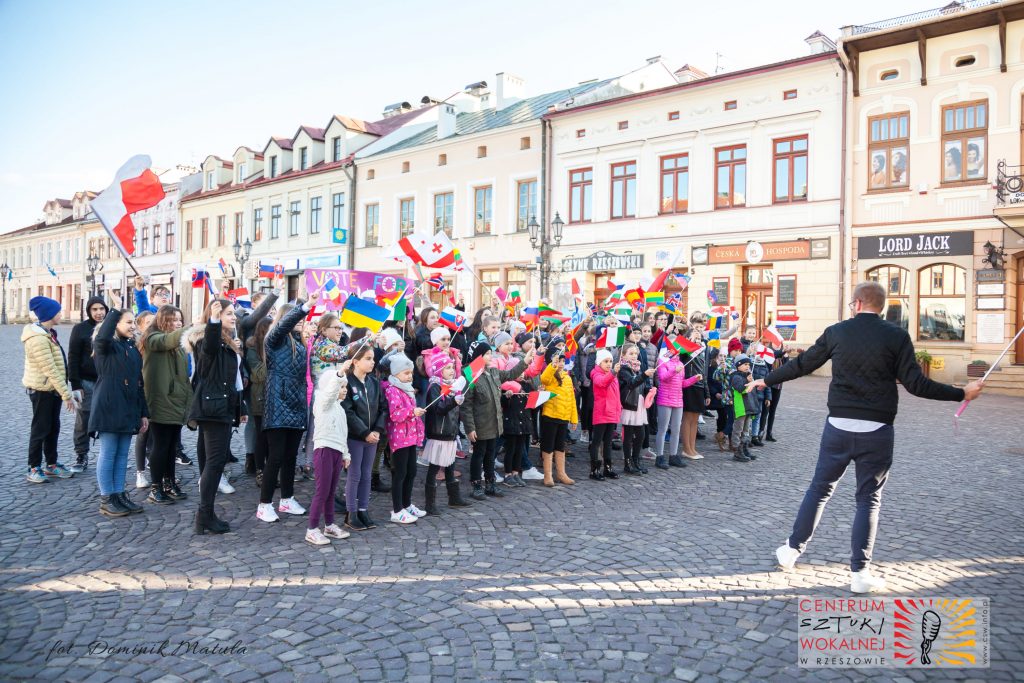 Anna Czenczek had also a chance to speak to the crowd, where she praised Rzeszów in which, as she claims, she fulfilled her dreams, found fantastic, young talents and created an international music festival Carpathia in which Kasia Moś (Poland 2017), Martin Fitch (Poland 2010), Evelina Sasenko (Lithuania 2011), Vlatko Lozanovski (Macedonia 2013) all took part.
Alicja Rega was heavily thankful for all the support and love shown to her. She took a lot of pictures with her fans and gave many autographs.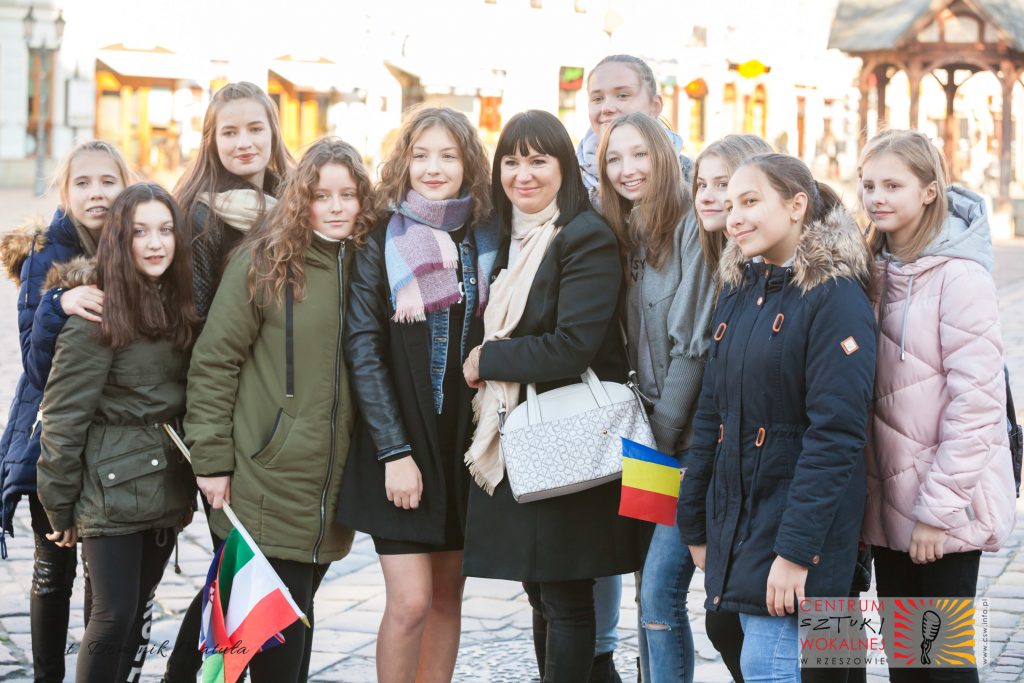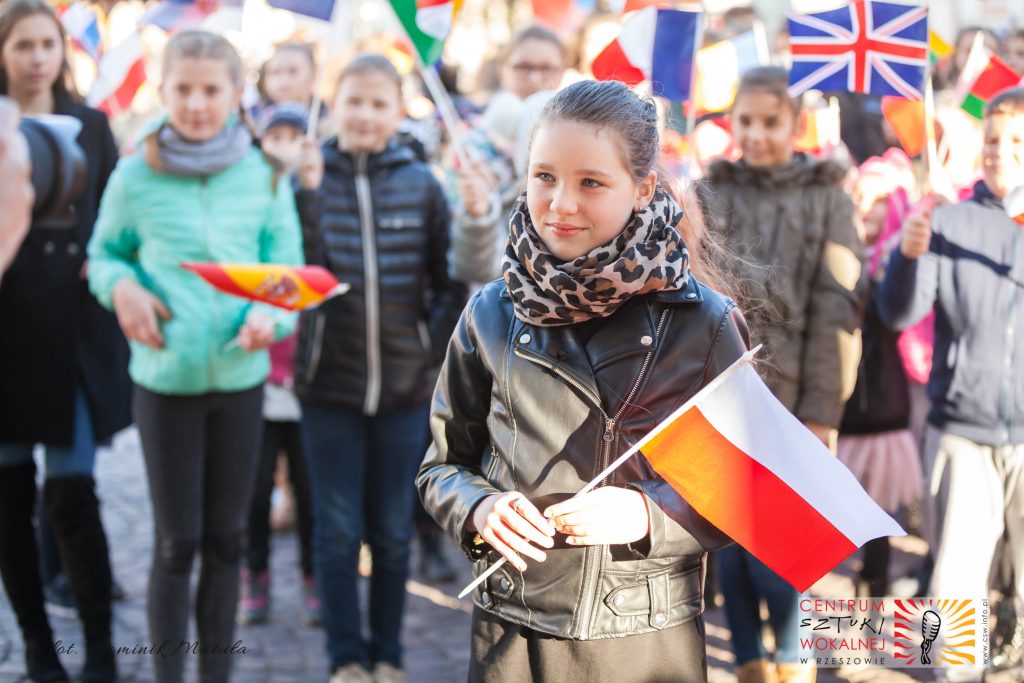 The Junior Eurovision Song Contest will take place on the 26th of November at 4pm and will be aired by TVP 2 and TVP Polonia. Artur Orzech will be the commentator of the show again. The English version of "Mój dom" is going to be released soon and the decision whether a bilingual version will be performed in Tbilisi will be taken shortly. You can see the video recordings from the meeting with Alicja and her team here.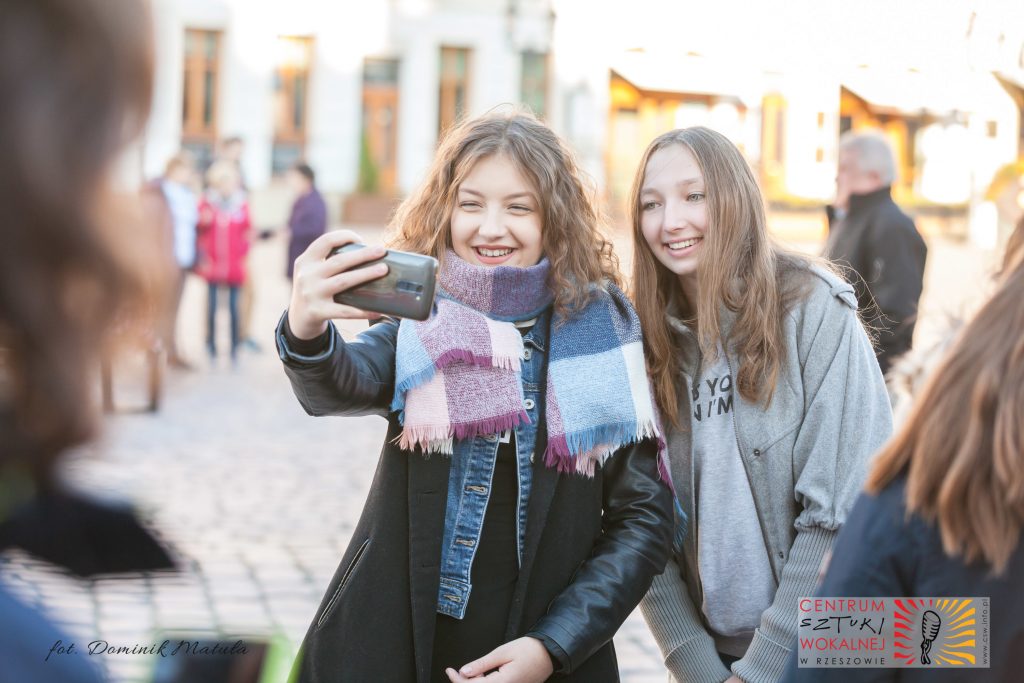 Portal eurowizja.org is really thankful to Anna Czenczek for a cooperation in organising the meeting, to Rzeszów City Hall for the hospitality, and to Alicja's fans, friends, and teachers of the Centrum Sztuki Wokalnej for preparing such a sweet surprise for Alicja. This was a the very first fan meeting specially organised before the Junior Eurovision Song Contest and we truly hope to continue this tradition in the future!
Photos: Dominik Matula, Camera reporting: Studio Filmowe BWB – Krzysztof Stempak, On-line camera and the Polish version of the article: Maciej Błażewicz