Tonight Polish National Final took place. Kasia Moś will represent Poland in Eurovision Song Contest 2017 with song Flashlight!
This evening was full of excitement. 10 participants took part in Krajowe Eliminacje 2017. The Polish final was hosted by Artur Orzech. As guests we could see Olivia Wieczorek (JESC 2016), Michał Szpak (ESC 2016) or Doda.
The final result was made by professional juries (Maria Sadowska, Alicja Węgorzewska, Włodek Pawlik, Robert Janowski, Krzesimir Dębski) and televoting.
The results of the jury:
Kasia Moś – 10 points (total from all juries – 50 points)
Isabel Otrębus – 9 points (44 points)
Rafał Brzozowski – 8 points (35 points)
Agata Nizińska – 7 points (31 points)
Martin Fitch – 6 points (29 points)
Carmell – 5 points (27 points)
Paulla – 4 points (22 points)
Lanberry -3 points (17 points)
Aneta Sablik – 2 points (12 points)
Olaf Bressa – 1 points (10 points)
After adding points from the televoting the final results are as follows: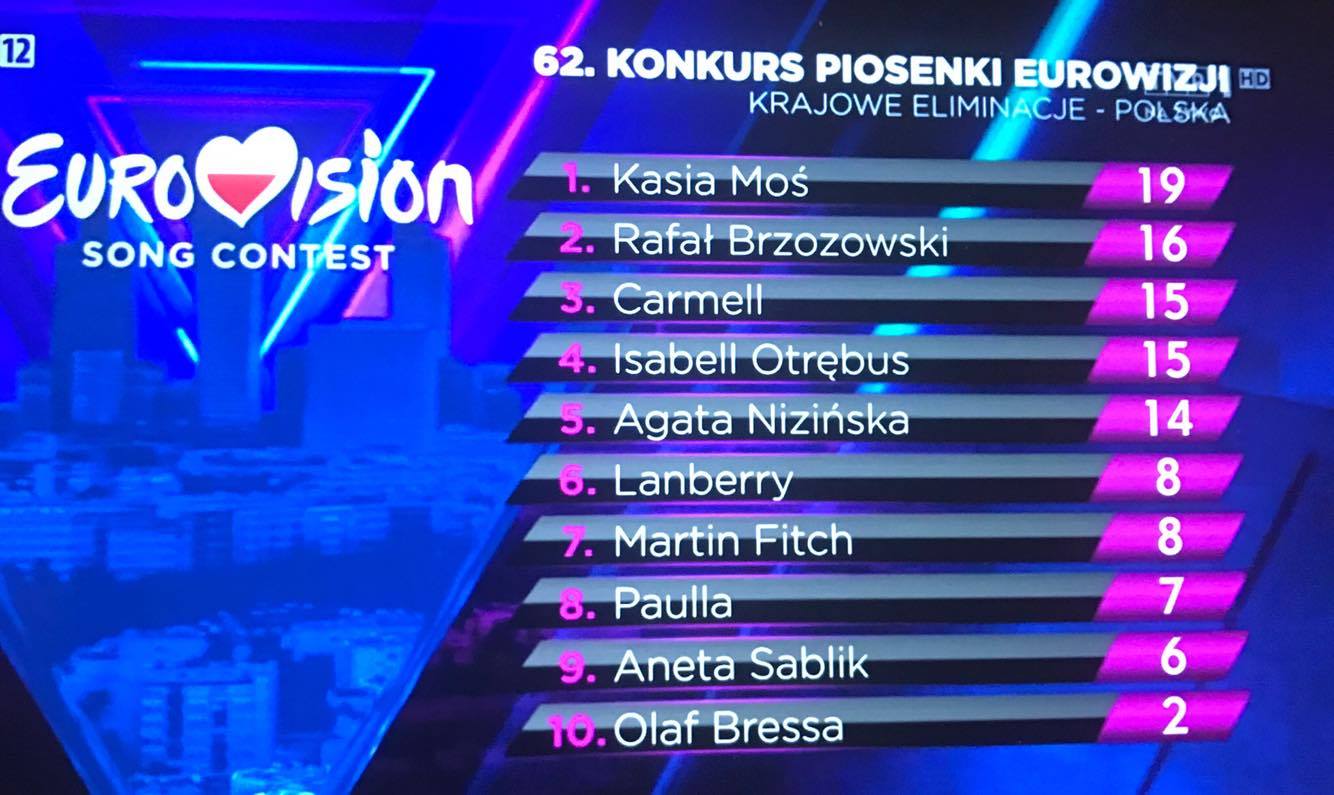 Who is Kasia Moś?
The singer has graduated from the Katowice Academy of Music. Kasia Moś was ranked 3rd in the final of the 3rd edition of Polish Must be the music, Moś will take part in national preselections for the 3rd time as well. In 2006 with I wanna know and last year singing Addiction she took respectively the 10th and the 6th place. This time, thanks to an intriguing song Flashlight co-written Rickard Bonde Truumeel and Pete Barringer. In her CV there is a cooperation with American producer Robert Atkin or Kelly Osbourne.
Sources: TVP, own; Foto: Tricolors /East News