After three weeks since Tulia has been chosen as a polish act for Eurovision Song Contest 2019 – we have the song! "Pali się (Fire of love)" will be performed on first semi – final on 14th May in Tel Aviv.
Yesterday – March 7 – Tulia announced via Instagram, that the song will be revealed the very next day at 17:00 CET.  We've already known that the choice will be among 5 original songs from their album Tulia Deluxe Edition. However, it consists of new arrangement, and video clip. Tulia will perform their entry in Eurovision in the bilingual version – Polish and English.
The song is also avalaible on Spotify.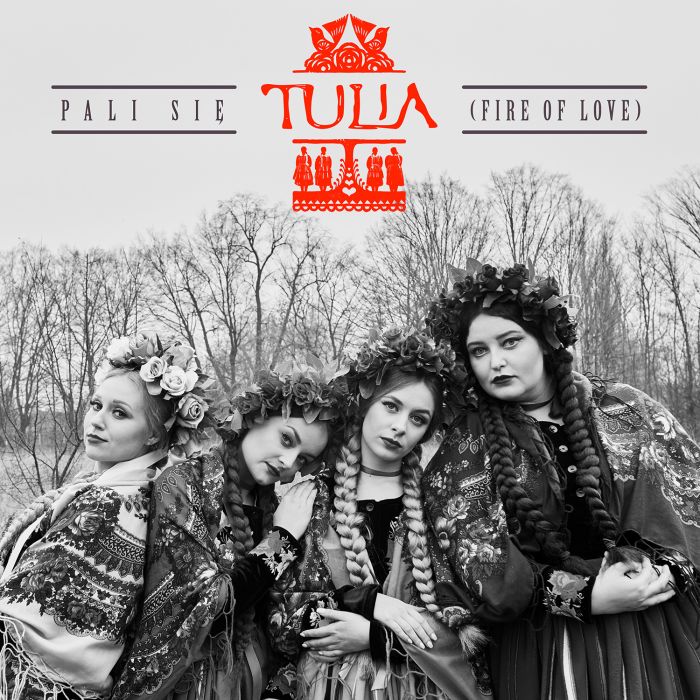 "Pali się (Fire of love)" has been chosen as a polish entry for Eurovision Song Contest 2019. Lyrics was written by Sonia Krasny, Allan Rich and Jud Friedmann, music by Nadia Dalin.
Jud Friedman and Allan Rich were nominated twice to Oscar Awards, for example for Whitney Huston's "Run To You". They collaborated with such artists like Ray Charles, Chaka Kahn, *NSYNC, Rod Stewart or Tina Turner.
Nadia Dalin and Sonia Krasny produce songs for the band since their beginning. They focus on capturing melodies and emotions in their work. Finally, Marcin Kindla is responsible for the production and the arrangement of Tulia's Eurovision entry.
In contrast to last three years, Polish entrant in Eurovision was selected internally by the broadcaster. Telewizja Polska has announced the name of Polish entrant February 8. Rules of song selection can be found here (in Polish). This decision followed the victory of Roksana Węgiel in Junior Eurovision Song Contest. Węgiel was also select internally by TVP.
The band consist of 4 singers: Joanna Sinkiewicz, Dominika Siepka, Patrycja Nowicka and Tulia Biczak.
Within a year from its creation in early 2018, Tulia achieved more than many established artists could wish for. The group performed on FRYDERYKI 2018 gala (the Polish equivalent of Grammy or BRIT Awards) with Natalia Nykiel and Pianohooligan – it was one of the evening's most praised performances. The singers won all three awards during the oldest and most important Polish Song Festival in Opole, appeared on numerous summer festivals, and played the first – and what is more important – sold out tour. Last but not least, Tulia received a platinum award for their debut album released late May 2018.
Source: TVP, Tulia